Multiple Operating Statement Import
We make it easy to import lots of operating statements at a time.
Reach this page
To reach this page, hover over the Property tab and click the Operating Stmt subtab.

Click the Multiple Operating Statement Import link.

Use this page
Select the operating statements you want to import, then click the Select Operating Statements button.

1. Enter your op statement info.
2. To save this info but keep working on this page (always a safe idea), click Save These Values On This Page.
3. To create operating statements from this info, click Save These Values to Operating Statements.
4. To mega-quickly import a lot of op statements, click Bulk Import. Keep reading below.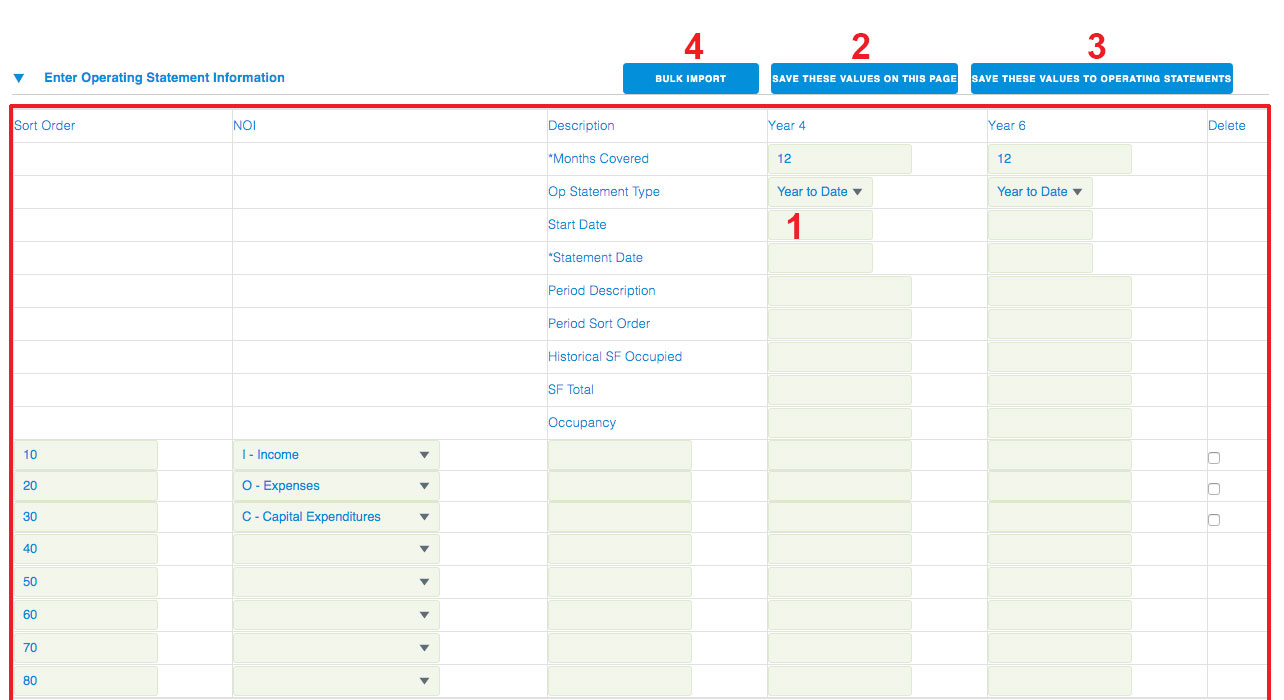 Bulk Import
This interface is awesome. Follow the directions on the page, and soon you'll have imported a bunch of op statements.