Ad Hoc Report
The Ad Hoc Report tool gives you an insane amount of control over ad hoc reports.
Reach this tool
1. Go to the Portfolio level of the app by clicking the MetLife logo.
2. Click the Export button.

In the popup, click Design Adhoc Template.

A larger window will pop up. Click the Query Designer link.

Create a report
Click the Add New button.

1. Enter a template name and optional description.
2. Specify your filters options if desired.
3. Specify your reporting options if desired.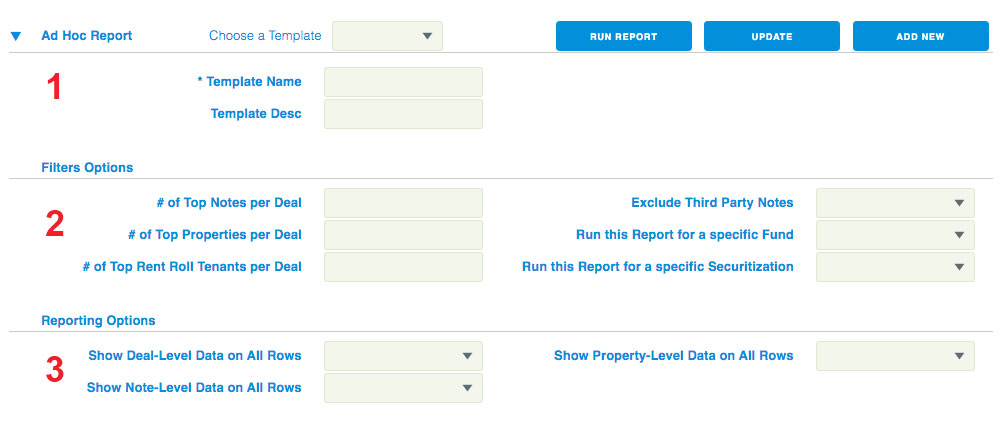 Now it's time to select parameters. There are more than 2,000 options.
1. To narrow your selection by page, use this menu.
2. Available parameters are listed in the left column. To add a parameter to your report, either click its (+) button or drag/drop it.
3. To remove a parameter from your report, click its (-) button.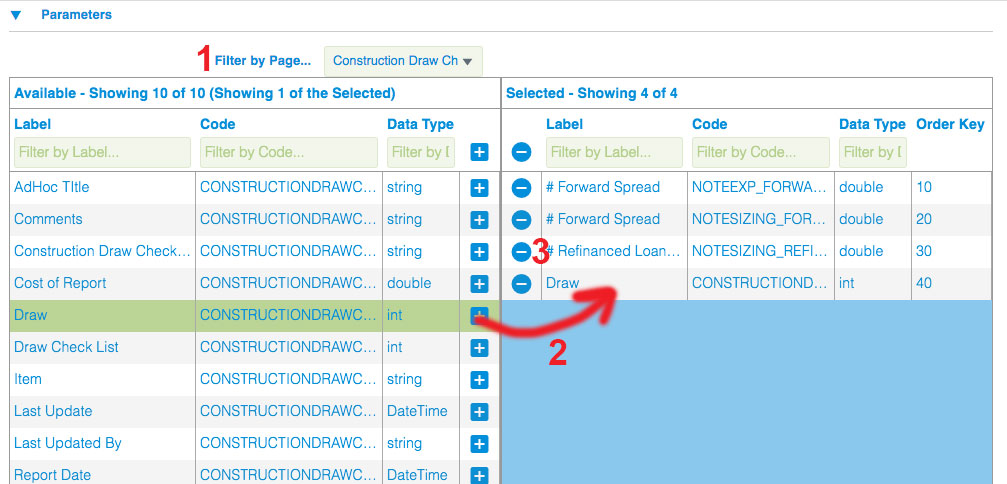 1. Be sure to click Update. This saves your report.
2. When you're ready to run the report, click Run Report.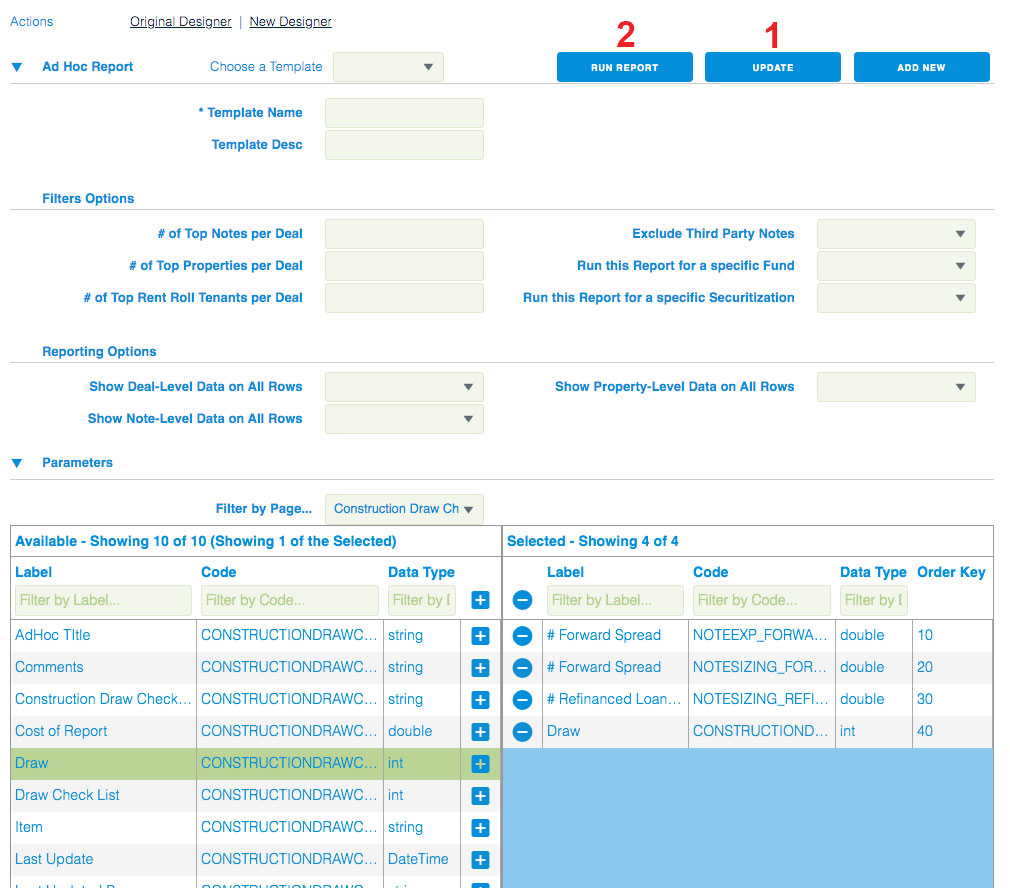 Work with reports
Select a report in this menu.

1. If you edit any of the report parameters, be sure to click the Update button to save your changes.
2. To run the report, click Run Report.