Create Deal Story
Backshop's executive summary is am easy-to-use, user-defined report that tells the story of the deal.
Go to executive summary page
1. Click the Deal tab and Story sub-link.

2. The Executive Summary page is organized in modules that you can change, rearrange and edit. To edit a module, click the
icon.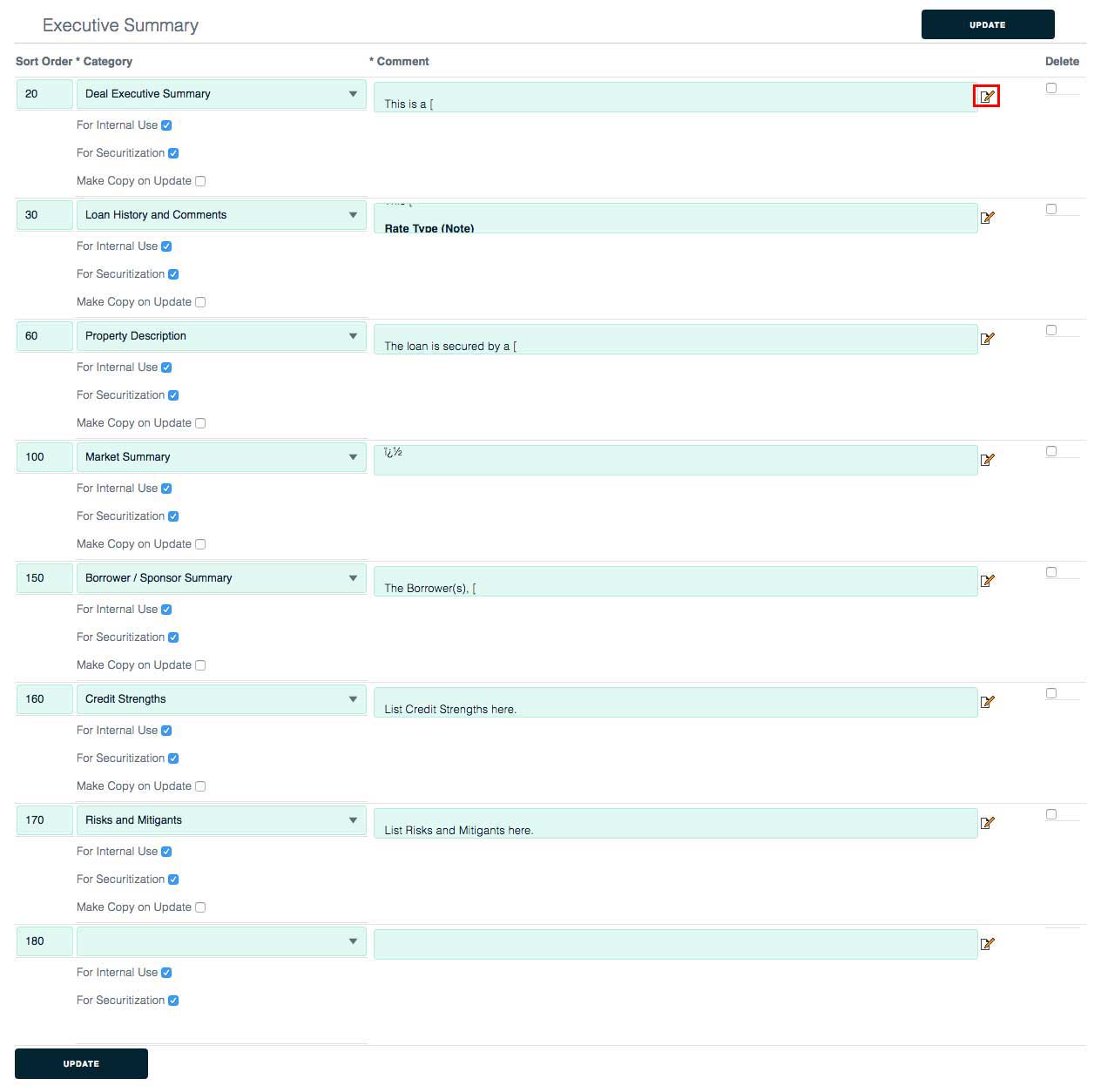 3. When the edit box opens, enter your values where the red text is, then click the Return to Calling Screen Button.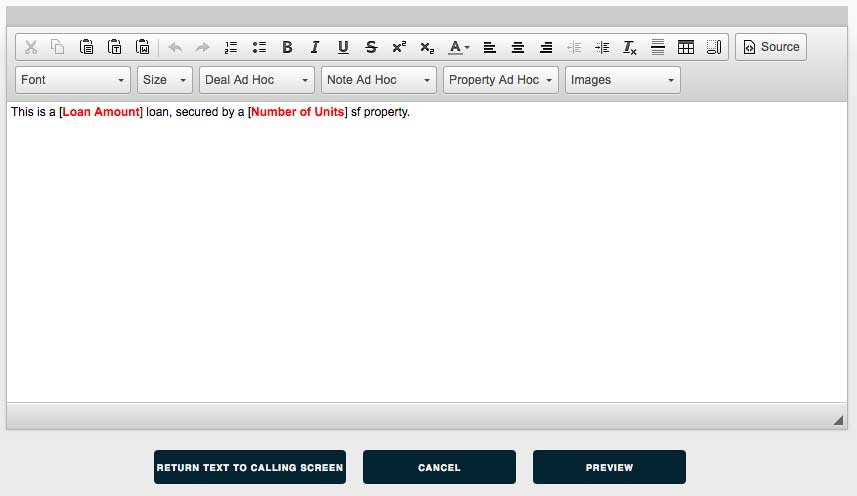 4. When you are finished formatting your report, click the UPDATE button at the bottom of the page.
5. To export your report, go to the Actions line near the top of the page and click "Run Executive Summary – All." The report will download as a pdf.