Create and Size a Deal
Backshop lets you quickly create a deal and calculate useful sizing information.
Click the Add Deal with Sizer button.

1. Name the deal and enter basic property info.

2. Enter the income, expenses and cap rate for your property.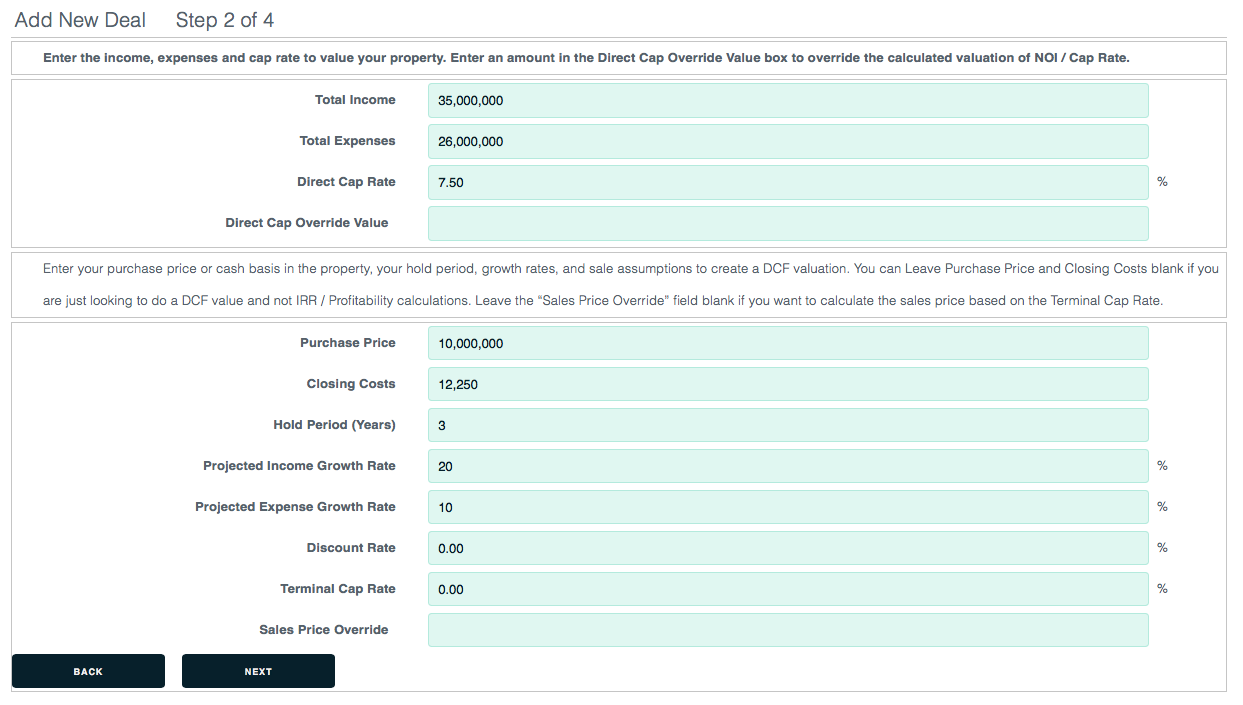 3. Enter income, expenses and capital budget for your holding years.

4. Tell us how you plan to allocate your capital budget between debt, equity and the cost of the debt.

5. Review and update your numbers in our Sizer.