Notification
To reach this page, hover over the Deal tab and click the Notification tab.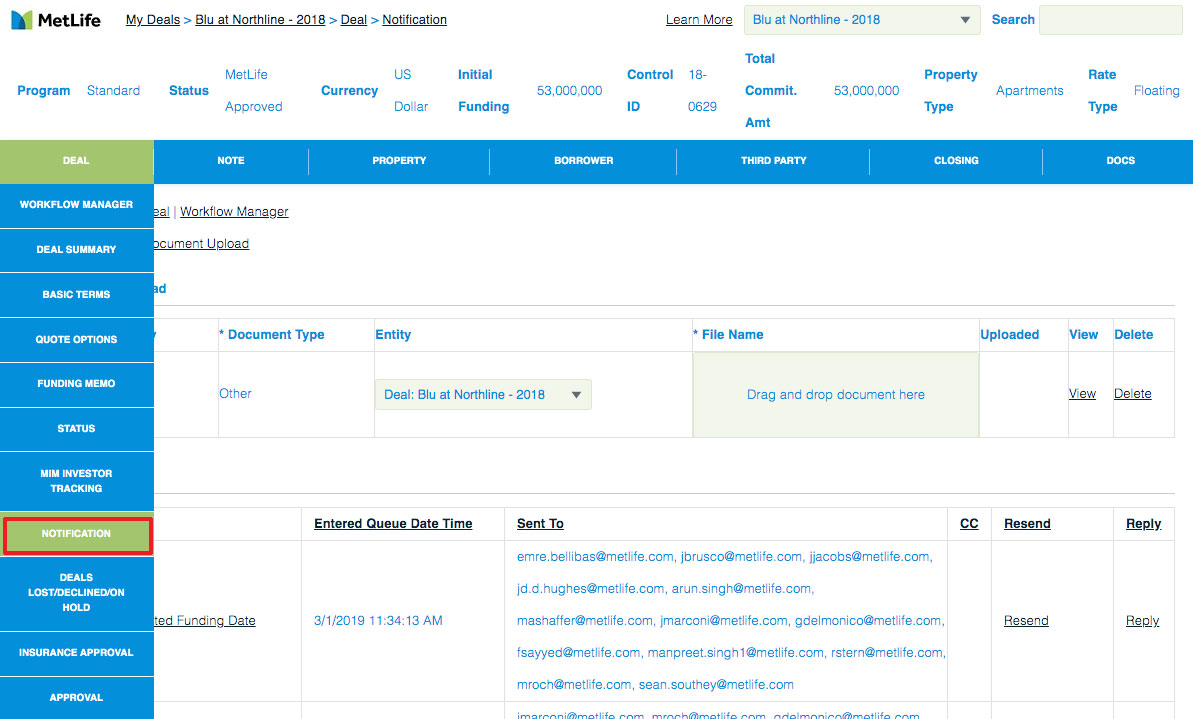 Sending notifications
1. You can upload documents using the top module.
2. Notifications are listed in the middle of the page.
3. You can see the details for a notification by click its name.
4. You can resend or reply to a notification by clicking the link.
To send a notification, scroll down the page.
1. Select the notification type, then select recipients.
2. Click Send Notification.