Funding Memo
To reach this page, hover over the Deal tab and click the Funding Memo subtab.

Create a funding memo
Click the Add New button.

1. Enter your desired info, starting with loan number (required).
2. Click Update to save your info.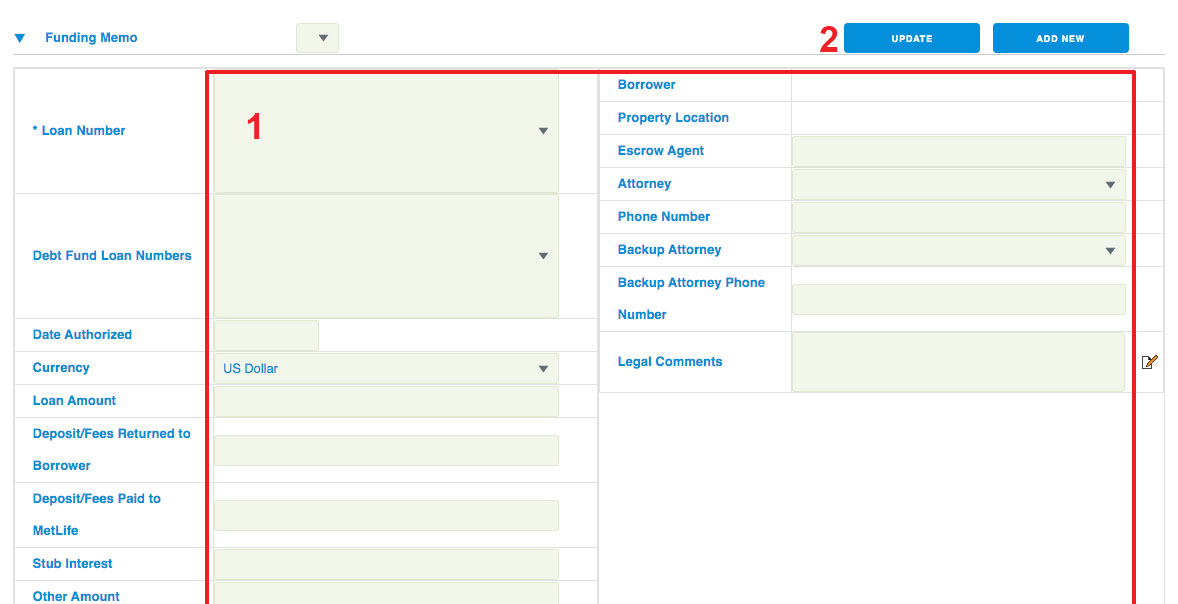 You can select among your existing funding memos using this menu.