User Dashboard
The Backshop User Dashboard provides a completely customizable look at your deals.
To reach this page
1. Hover over the Deal tab.
2. Click the User Dashboard subtab.

To add a dashboard
Click the Add Dashboard button.

1. Give your dashboard a name.
2. Choose one of the layouts.
3. Decide whether this dashboard is available only to you the user, or to your whole organization.
4. Click the Add New Dashboard button.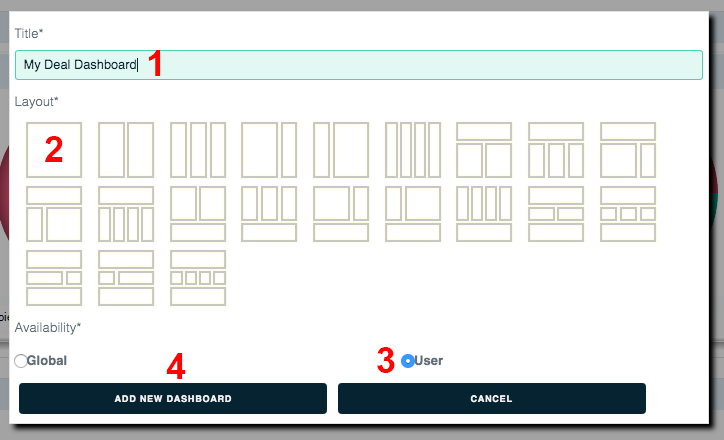 To add dashlets
Notice that the name of your new dashboard is in the menu ("This is a demonstration.")
Now you need to add Dashlets.
Click the Add Dashlet button.

1. Select the dashlets you want.
2. Click the Add Dashlet button.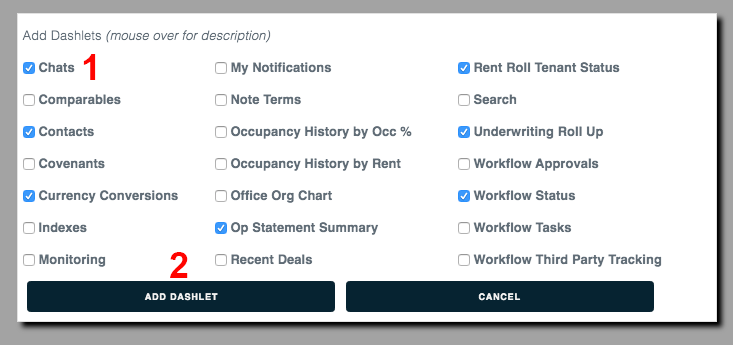 When the page refreshes, all dashlets will be in the left column. You can drag and drop them where you want them.