Sizer
Our one-page sizing tool is pretty awesome.
To reach this page
1. Hover over the Deal tab.
2. Click the Sizer subtab.

The top section of the page shows summary information for this sizing. Below, you can edit the parameters for assumptions, sources and uses, and capital stack. Whenever you make a change, click the Update button.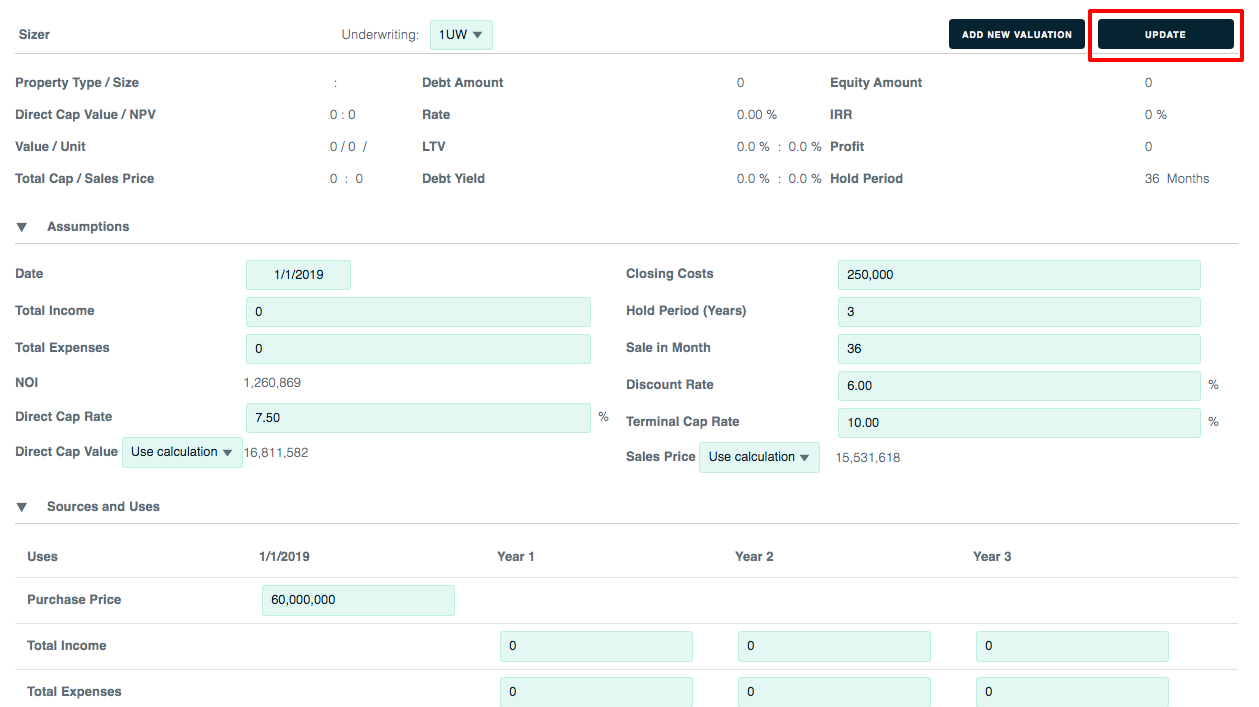 To add a new valuation
Click the Add New Valuation button.

1. Select a valuation name from the menu or
2. Give it. custom name.
3. Click the Add New button.