Sensitivity
To reach this page
1. Hover over the Deal tab.
2. Click the Sensitivity subtab.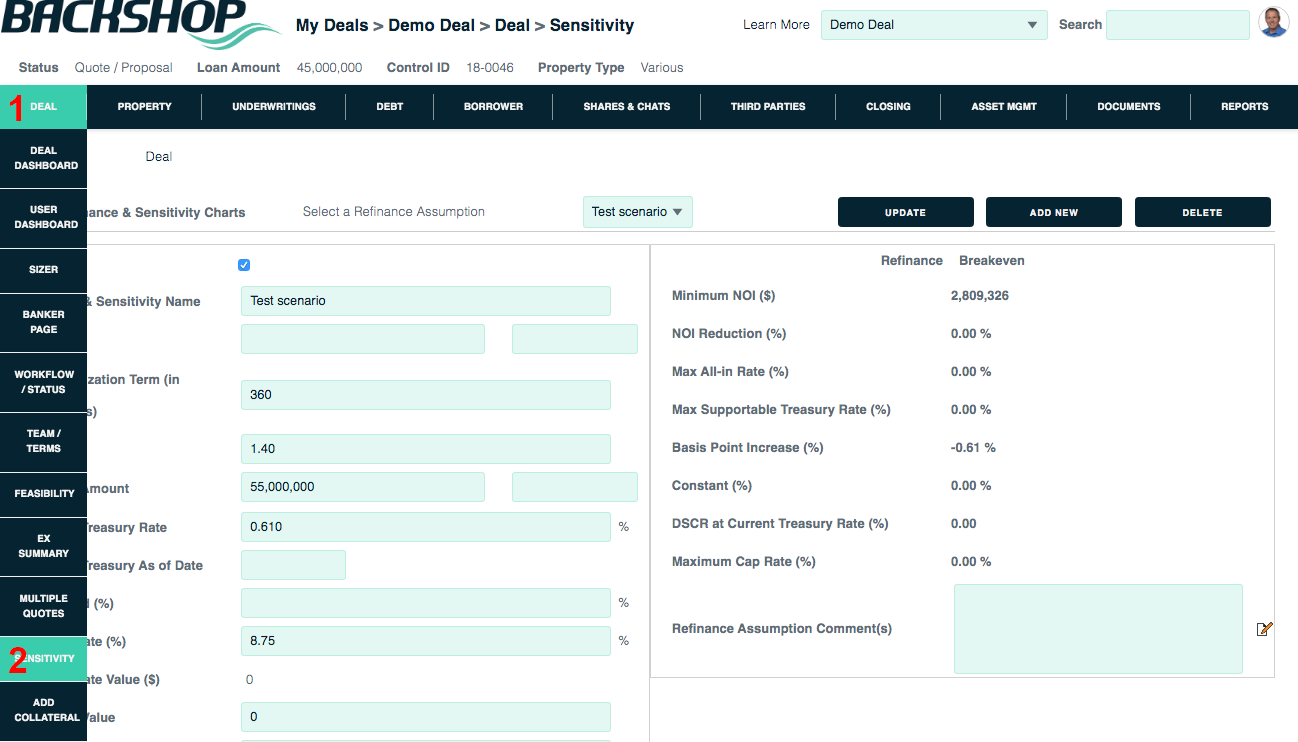 When you reach this page, simply make your edits then click the Update button.
To add a sensitivity assumption
Click the Add New button.

1. Enter the name of the scenario (required) and any other details you want.
2. Click the Update button to save your info.