Leads
Our Leads feature makes it easy to track leads from our complete CMHS database.
To reach the Leads page
1. Go to the Portfolio level of the app by clicking the left-top logo.
2. Click the Leads tab.

Create a lead list
Click the Add New Lead list button.


1. Enter a name for this lead list.
2. Click Update.

Add deals to your lead list
After you click Update, the page will refresh.
Click the Add Deals To This Lead List button.

1. You can filter our complete CMBS database using location, property type, master servicer, maturity date, interest rate, status, special servicer, loan balance and loan per unit.
2. Once you've set your filters, click the Find button.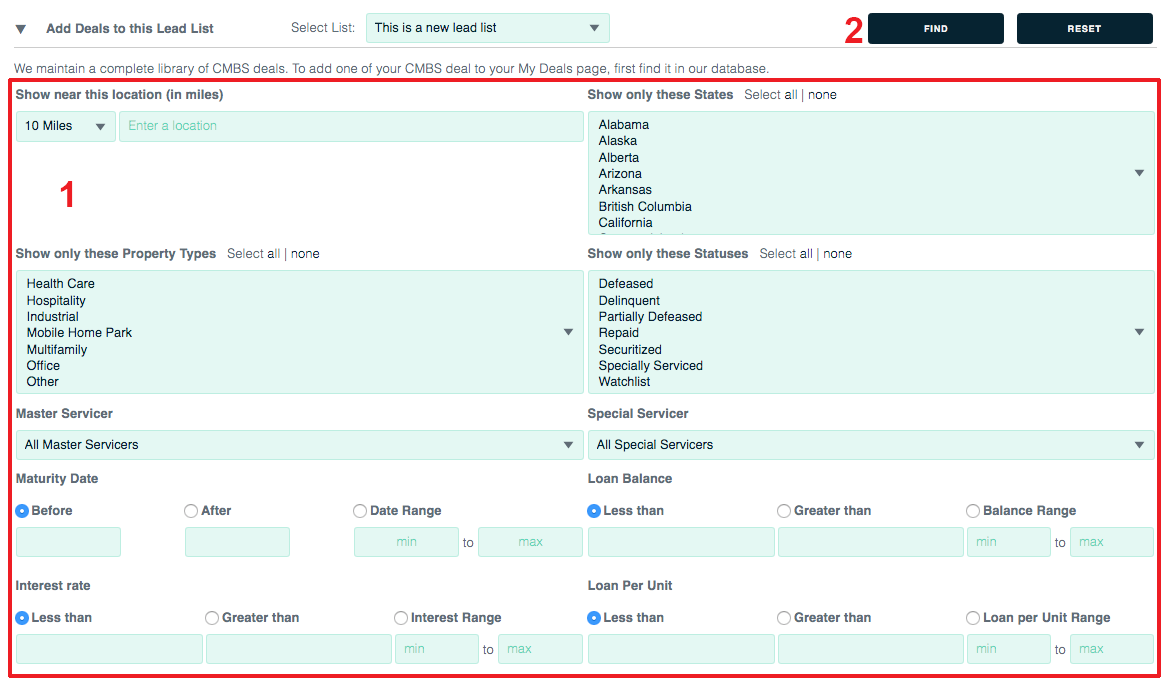 The next page will show a list of matching properties.
1. Click the checkboxes for the deals you want to save.
2. Click the Add Checked Deals To This Lead List button.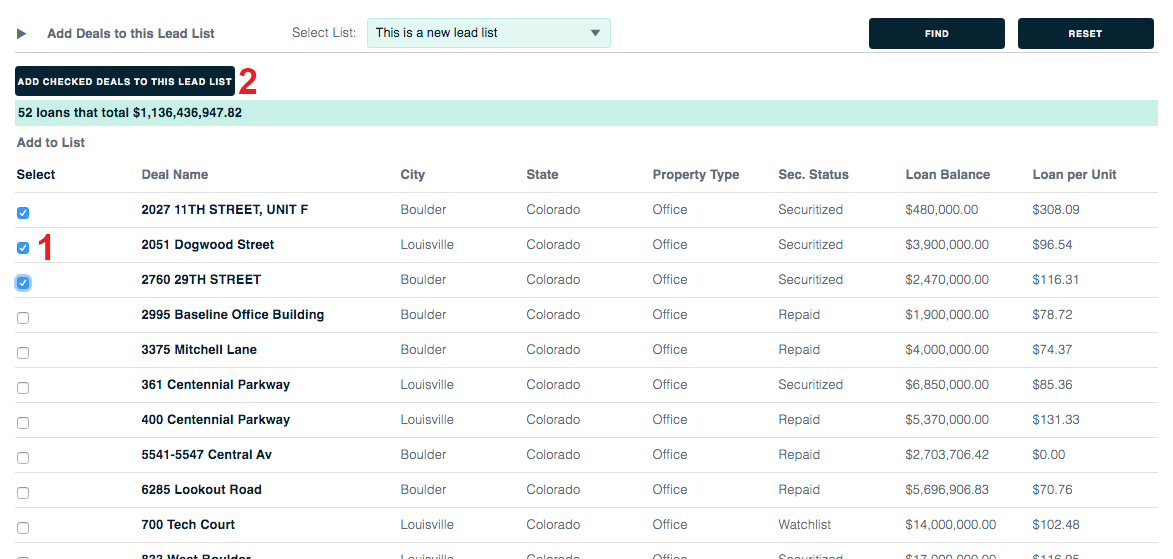 When the page refreshes, click the Leads link at the top of the page.

Select a lead list
To view a specific lead list, select it in this menu.

Remove a deal from a lead list
1. Click the checkbox at the far right side of the listing.
2. Click the Remove Checked Deals From This Lead List button.

See a map and stats
On the main Leads page, click the View Map Statistics button.

Download a report
To download an Excel report of a lead list,
1. Select the lead list in this menu.
2. Click the Download Report button.

Boom! Here's what the Excel report looks like: