Group Upload
Our group upload feature lets you quickly add deal groups to the app.
To reach this page
1. Go to the Portfolio level of the app by clicking the top-left logo.
2. Click the Group Upload tab.

To add a group
Click the Add New button.

1. Name the group.
2. Select its visibility.
3. Click the Update button.

When the page refreshes, use the Deal Locator to find the deals you're interested in.
Use all the filers you want. Click Search to run the search.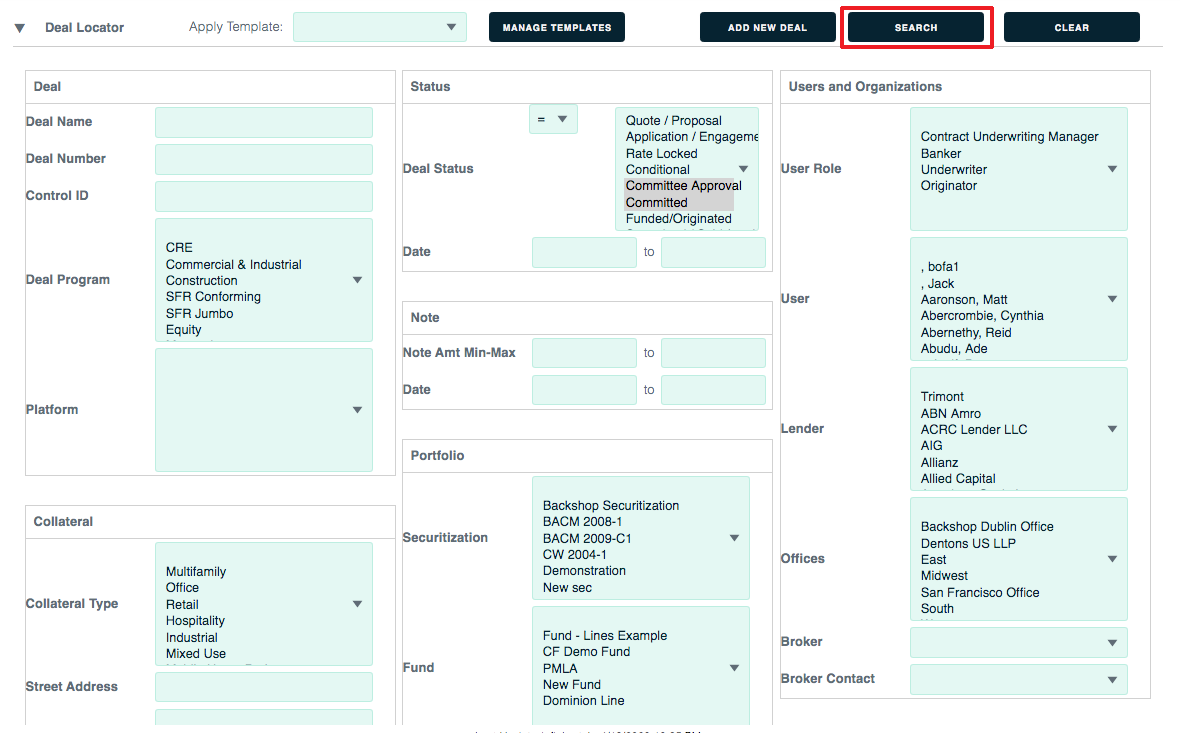 In the results listing, check the checkboxes of the deals you want, then click the Add Selected Deals to This Group button.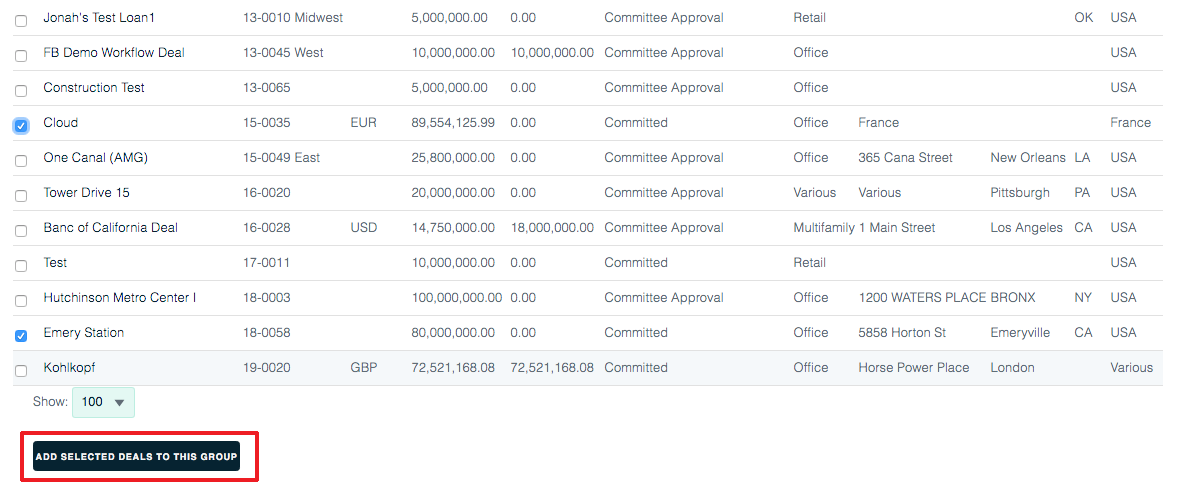 Working with a deal group
All of your deal groups are listed at the top of the page.
To work with a particular deal group, click its name.
Importing a deal group
One of the coolest things about our Deal Groups feature is that you can import multiple deals via Excel spreadsheets.
Click the Deal Group Export Template link. This downloads our Excel template file.

Copy/paste your deal info into the well-labeled columns inside the Excel file.

When you're ready, click the Run Deal Group Import link. Follow the prompts to upload your deal group.