Export
Backshop offers many formats in which to export your portfolio data.
To reach the export screen
1. Go to My Deals by clicking the top-left logo.
2. If you're already at the Portfolio level, click the My Deals logo.
3. Click the Export button.

To download a report
1. Choose a report format from the menu.
2. Click the Export button. The report will download.
3. If you want to create a custom report, click Design Adhoc Template.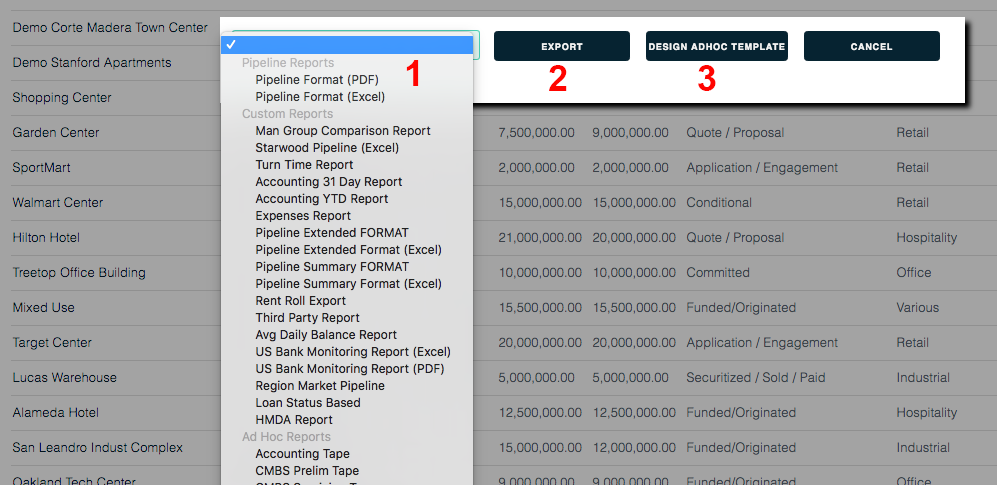 Design an ad hoc template
1. Choose a template from the menu. This will be your starting point.
2. Name this template.
3. Make other settings as desired.
4. Click Update.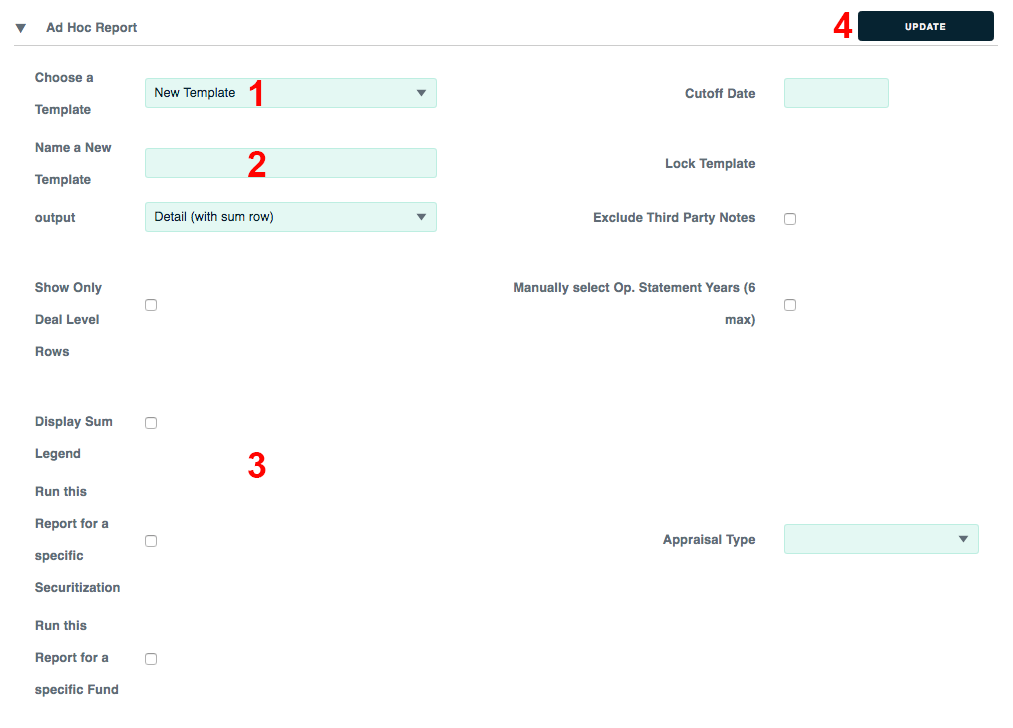 When the page refreshes you'll have access to the fields and columns.
1. To add a field(s) to you report, select it in the left column.
2. Click the >> button.
3. The field will be added to the right column.
Click the Update button to save your changes!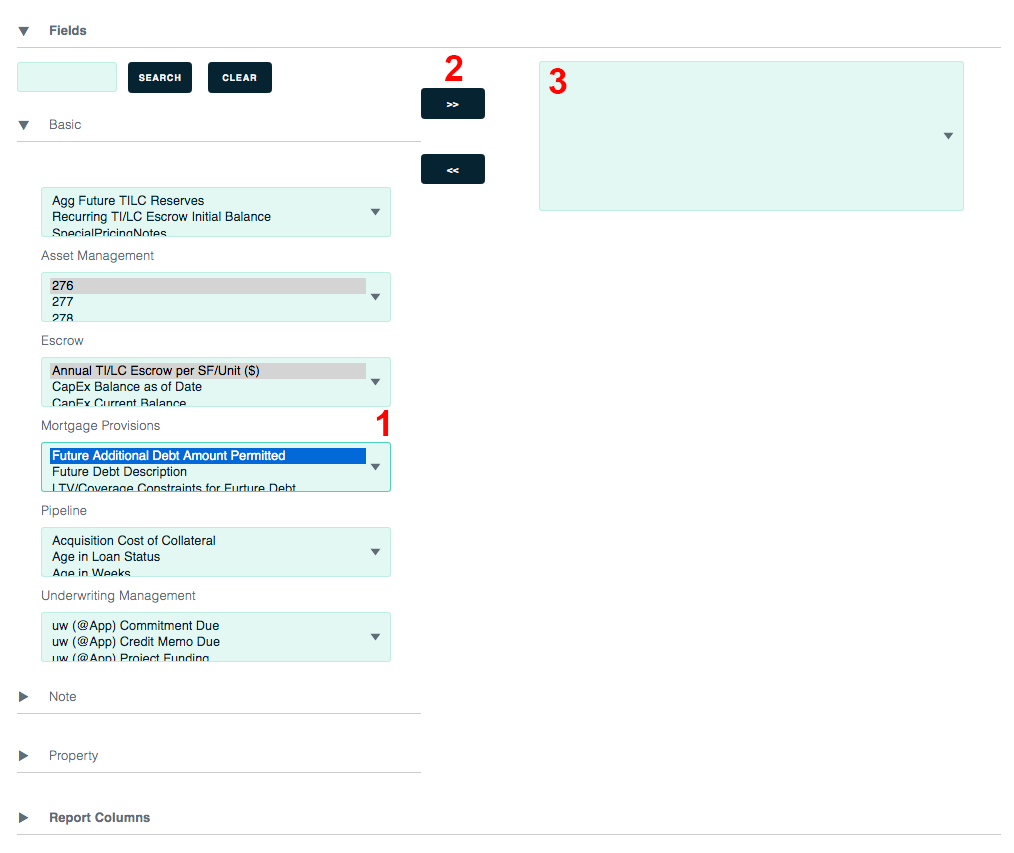 To remove a field from your report, do the opposite. Select it in the right column, then click the << button. Your new ad hoc report format will become available from the Export button.