Chats
Backshop lets you chat with parties on a deal.
To access chats, hover over the Shares & Chats tab then click the Chats subtab.

Start a chat
1. Enter your topic and message. Select recipients from your list of users. Attach document(s).
2. Click the Send button.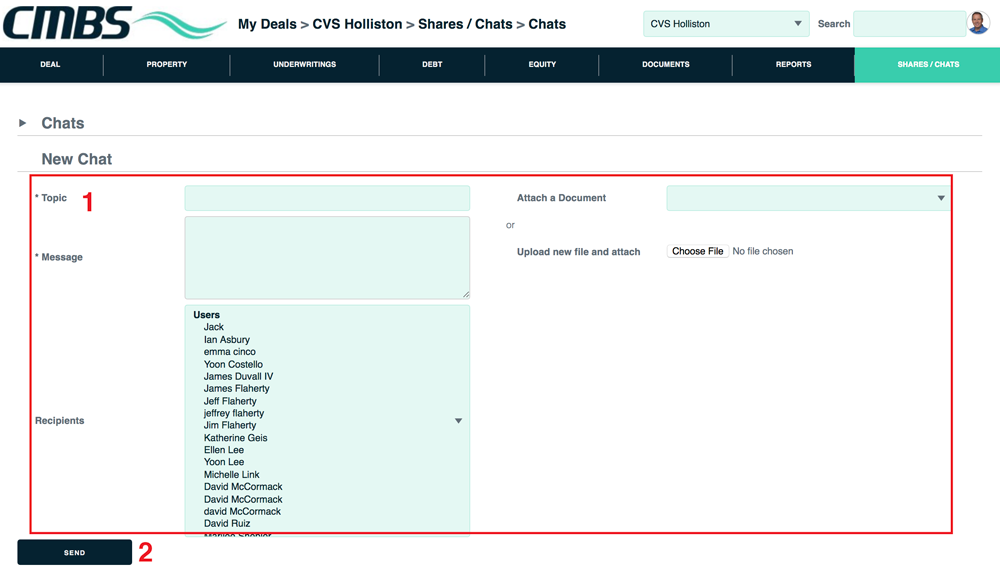 Chatting
1. Your chats are listed under the Chats heading.
2. To see details for a chat, click the topic.

1. All messages in this chat thread are listed.
To respond, fill in the 2) form then click the 3) Send button.